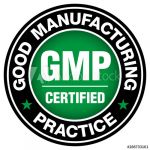 Good Manufacturing Practices
(GMP) Certificate
Good Manufacturing Practices (GMP) are another fundamental of food safety. GMPs are sanitary and food processing requirements that are a prerequisite for implementing any food safety scheme. The FSQP GMP certification addresses an organization's:
CONDITION OF PHYSICAL PREMISES
Clearing non-conformities
FSQP GMP certification is intended to show suppliers and customers that your organization's GMP plan has been implemented. GMP is the foundation of food safety and is important in assuring and maintaining food quality within the supply chain.